If your interest lies with the Celtic past, whether it's for witchcraft or another Pagan path, start with real Irish blogs and books. Below is a mixture of authors, scientists, traditionalists and those who love folklore and the gods.
Authors
Eddie Lenihan – a renowned storyteller and also the author of several books, eddie Lenihan is a great resource for folklore
Lora O'Brien – a selection of valuable books on Irish paganism, including material focused on a specific location (Rathcroghan) as well as material on practicing Irish paganism in general
Dáithí Ó hÓgáin – a prolific author who produced a lot of great works on Irish myth and folklore; a bit date dnow but they still stand up as valuable reading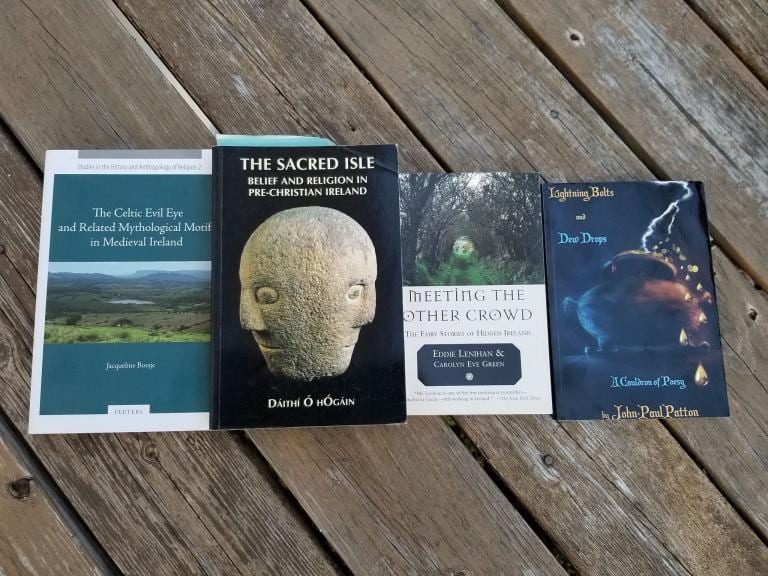 Anthony Murphy – both fiction and non-fiction based on Irish mythology and sacred sites
John-Paul Patton – a great resource for the Ogham and for understanding the poets place in Ireland more generally
Jacqueline Borsje – a scholar with a couple books as well as a good number of articlespublished, Dr. Borsje is affiliated with the University of Ulster.
Bonus author – I can't leave this without mentioning at least one fiction author, so:
Ruth Frances Long – this author has several series, but I especially enjoyed the Dubh Linn series beginning with 'A Crack in Everything', it is an interesting blend of urban fantasy and folklore.
Blogs
Lora O'Brien – a solid blog that features articles on a variety of topics relating to Irish paganism and practice
Mythical Ireland – a series of blog articles including photographs taken around Ireland and discussion of mythology and folklore of different sites.
an Scéalaí Beag – a modern story teller, this blog features new and re-envisioned tales of the Irish gods
Ali Isaac – a more experiential and personal look at Irish mythology and stories
Ireland's Folklore and Traditions – excellent blog about traditional Irish beliefs, traditions, and folklore
Pagan Life Rites – a pagan clergy group in Ireland that has a blog which includes some great material and resources
This is an excerpt from Patheos FEBRUARY 5, 2019 BY MORGAN DAIMLER